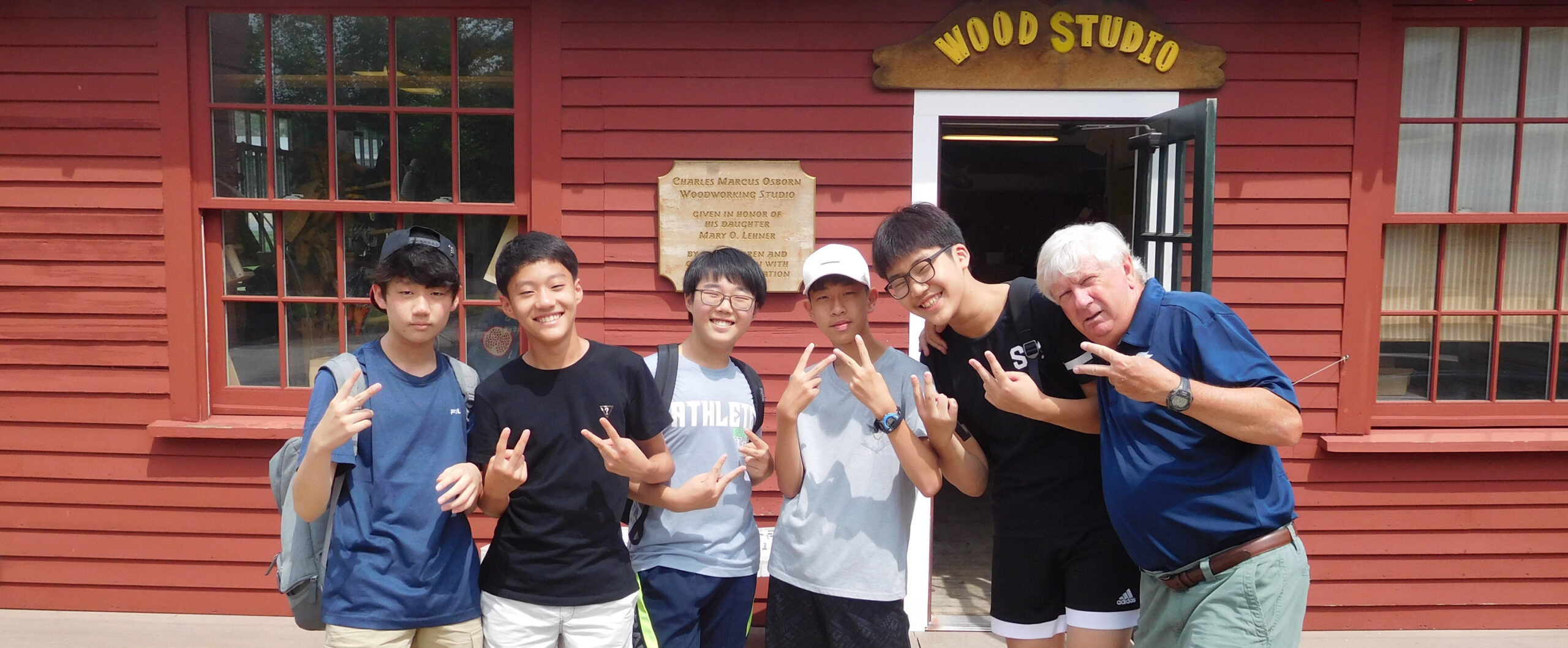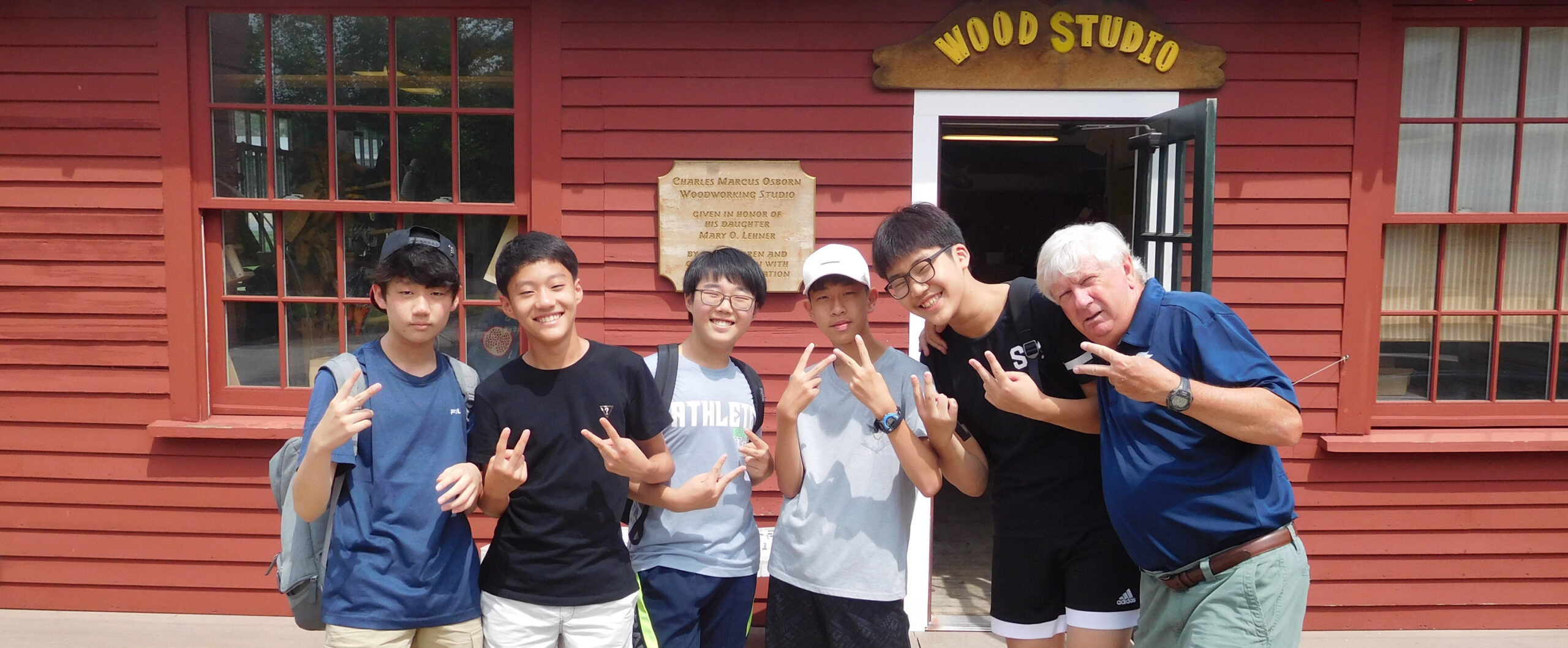 Because we know you want to know more …
Many international campers arrive on their first day of camp not knowing a single word of English. Some campers arrive jet-lagged having just arrived in our country the night before. There are generally some tears in the beginning, but we take special care to ensure that all of these children become acclimated to their camp environment.
While some of our Counselors can speak in different languages, we have found that most international families request that our counselors speak only English to their children while they are at camp. We have found that our international campers pick up quite a bit of our language and customs by the end of their first camp week with this full immersion approach.
We keep campers very busy with over 16 activities that we rotate throughout their camp week including 2 swim activities. By the second day of camp, almost all children are smiling and ready for another fun day of camp. We cannot promise that your child will learn English while they are with us, but we can promise that they will make some friends, enjoy some yummy food, and have fun just being a kid no matter what country they call home.
Top 10 Reasons Why
International Families Choose Summer @ BB&N
1. Location: Located right in the center of Cambridge Massachusetts we are a short walk to Harvard and MIT. We are on the Charles River and overlook the city of Boston with all the history, entertainment, and excitement that it offers.
2. Experience: Buckingham Browne & Nichols is a coeducational day school in Cambridge with its origins dating back to 1883. Our Summer Camp followed in 1949 providing us over 60 years of day camp experience to date.
3. Staff: Our staff is comprised of educators, specialists, and skilled caretakers as well as mature college and high school students. Each Camp Group is led by a Senior Counselor who is generally an experienced school teacher by trade.
4. Flexibility: We offer camp experiences by the week. Register for only one week or register for any combination of more weeks…the choice is yours!
5. Prices: They are the lowest around for a similar experience from an independent school in the Boston area. Check it out!
6. Choices: We have our Classic Summer Camp, but we also have Sports Camps (Sports Academy), Specialty Camps (Technology, Film, STEAM, Chess, etc)… so that there is something for everyone in your family.
7. Food: OK, our campers and families LOVE our lunch program. Snacks and lunch are provided free each day, so no need to pack any extra food for your camper, we promise to keep them well fed and hydrated throughout the day.
8. Facility: Our camps utilize our newly renovated Renaissance Hall in the Main School building, our state-of-the-art Nicholas Athletic Center (including 2 tennis courts, an exercise room, a wrestling room, and indoor crew tank, and a double gymnasium), several natural and turf athletic fields, two indoor pools built just for our summer camp, and a fully stocked BB&N boat house right across the street from our campus on the Charles River.
9. Consistency: We are lucky to welcome back the same Head Staff almost every year and to see so many of our camp families return to us year after year.
10. Change: As much as we like the way things are, we are constantly improving our facilities, our programs, and our offerings. With more new families joining us every year, change is good…. really good!!
Tips for Registering
Payment: please have your credit card ready when registering. For your protection, the system will "time out" or end if there is inactivity during registration more than 10 minutes. Unfortunately, we are not able to provide aid to international families at this time due to the required submission of a US Tax Return.
Medical Emergency Information:
Our international families are required to have medical and health insurance for their students while here at our camp. This may be done at any time prior to your camper's arrival at camp but this information must be input on your campers online account before he/she arrives at camp and in time for our camp nurse to review all medical information by June 1 of the camp year.
Emergency Contact Persons:
Please input only US emergency contact persons.
If you registering with a group, please use the group contact name and information as the contact person #1.
You must list at least one emergency contact person in the US.
If you do not have US phone numbers available just yet, you will have to wait to register until you have this information.
Once here in the states, we strongly encourage you to invest in a Pay-As-You-Go Cell Phone so that we can reach out to you as needed with regard to your camper.
As soon as you have access to additional US cell phone (or a local US phone contact) numbers, you MUST update your account with the US phone numbers so we can contact you during your students stay at our camp.
IF a family does not have a US phone number or a US contact number, your student will NOT be permitted to attend our camp!
Child Grade Level
We group campers according to school grade when they come to our camp. Generally, our grade system follows the correlates to the child's age as follows:
Pre-Kindergarten: 4 years old. Your child must be 4 years old to attend our camp.
Kindergarten: 5 years old
1st Grade: 6 years old
2nd Grade: 7 years old
3rd Grade: 8 years old
4th Grade: 9 years old
5th Grade: 10 years old
6th Grade: 11 years old
7th Grade: 12 years old
8th Grade: 13 years old
9th Grade: 14 years old
Immunization Records
Immunization records are required for all campers. These records must be in English. If your records are in another language you must have them translated to English and signed by a Physician. Click here to download the Physician Health Form. Campers are not allowed to attend camp without all medical forms completed and submitted. Please note, new requirements are in place with regard to immunizations for children, including measles vaccines. Your Physician Health form should comply with all state and federal requirements currently in place or your child will not be permitted to attend our camp.
Please review the "Policies" tab and the "Registration Information" tab on this website and in particular the information under regarding any Medical direction. I have taken the liberty of copying 2 pieces of medical information as it relates to all campers:
MA Immunization Requirements
When reviewing medical forms, our Camp Nurse will ensure compliance with the Massachusetts regulations for immunizations (provided below).
For children younger than age 5:

DTaP- 4 doses
Polio/IPV- 3 doses
Hepatitis B- 3 doses or evidence of immunity
Hib- 1-4 doses
MMR- 1 dose (given on or after 1st birthday) or evidence of immunity
Varicella- 1 dose (given on or after 1st birthday) or evidence of immunity

For children older than age 5 and younger than age 12

DTaP- 5 doses (4 are only acceptable if the 4th dose was given on or after 4th birthday)
Polio/IPV- 4 doses (3 are acceptable if the 3rd dose was given on or after 4th birthday)
Hepatitis B- 3 doses
MMR- 2 doses or evidence of immunity
Varicella- 2 doses or evidence of immunity

For children age 12 and older

TDaP- booster
Polio/IPV- 4 doses (3 are acceptable if the 3rd dose was given on or after 4th birthday)
Hepatitis B- 3 doses
MMR- 2 doses or evidence of immunity
Varicella- 2 doses or evidence of immunity
* If your child is scheduled for a physical exam during the summer months, please let the camp nurse know so she can make a note on your child's profile.
* If your child has a history of varicella/chickenpox disease, please have the licensed professional document this information for our records.
Where to Stay: Hotels and Accommodations
Where to Stay: Please note that BB&N does not have a business relationship with any of the businesses noted herein. Our only interest is in providing our camp families with additional information to assist them in their stay here in Massachusetts.
Hotels: There are many hotels to choose from in the Cambridge area. Some ideas are as follows when thinking about hotels for the summer.
Cambridge and Boston hotels will certainly provide you with very easy access to the site, but will also likely come with a higher price tag. Hotel listings in Cambridge
Neighboring Towns: Waltham, Watertown, Arlington, Belmont. Although our camp is located in Cambridge, Massachusetts, our neighboring towns may prove to have lower priced accommodations than the Boston and Cambridge options. If you will have a car, these towns might prove to be a great option for you and your family.
Home Rental: Short term home rentals may also be an option for you. Here is a link to a website that has just that: www.sabbaticalhomes.com. The search was on Cambridge but you can also search Boston and the neighboring towns already mentioned.
Things to do and see around Boston/Cambridge:
Help Us Share Your Experience!
Did you find a great hotel?
Did you have a great experience with a rental car company?
Did you take a great tour or excursion?
Share with us your experiences and we will share them with our other International families. We are getting more and more families from other countries every year and we want to make it the best experience for all of you so let us know the best and the worst of your experience and we will try to improve our communications to all of you each year. You can email our Camp Office at any time to share your experience with other families at Summer@BBNS.org