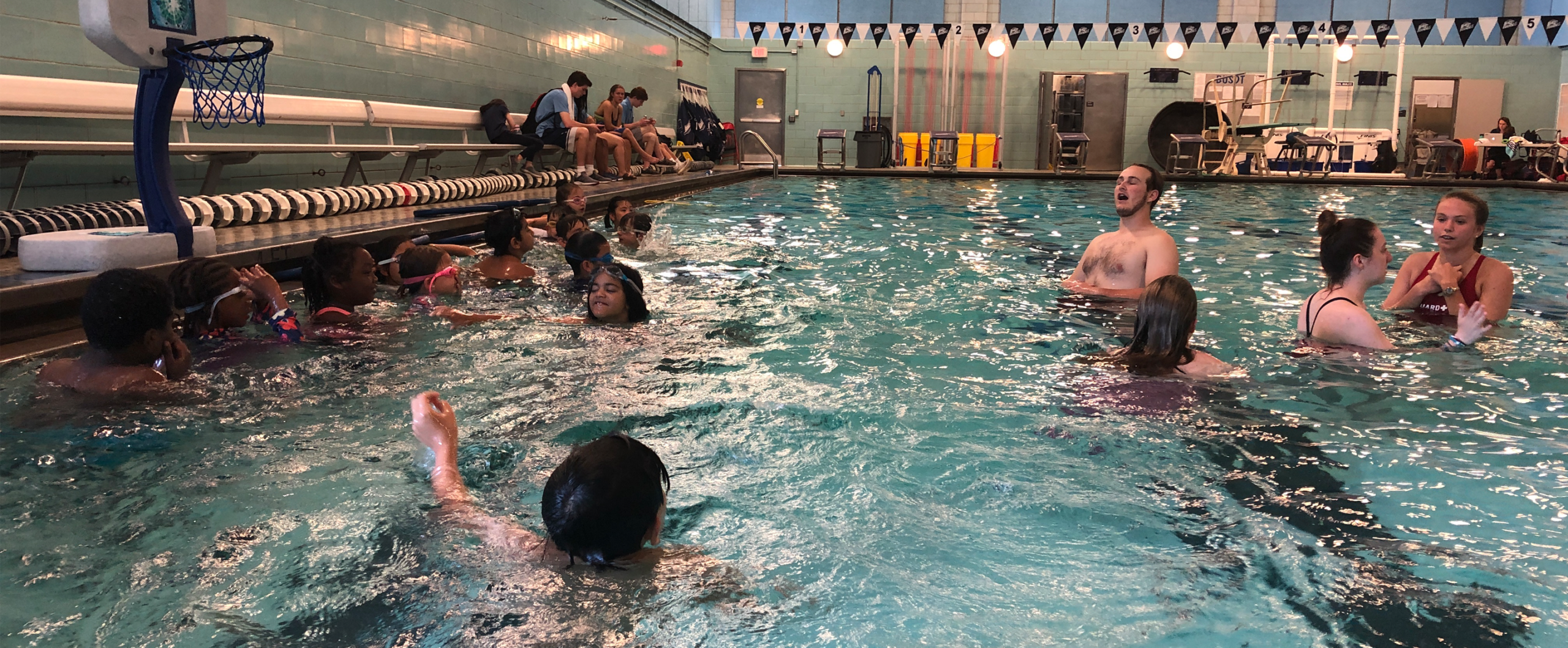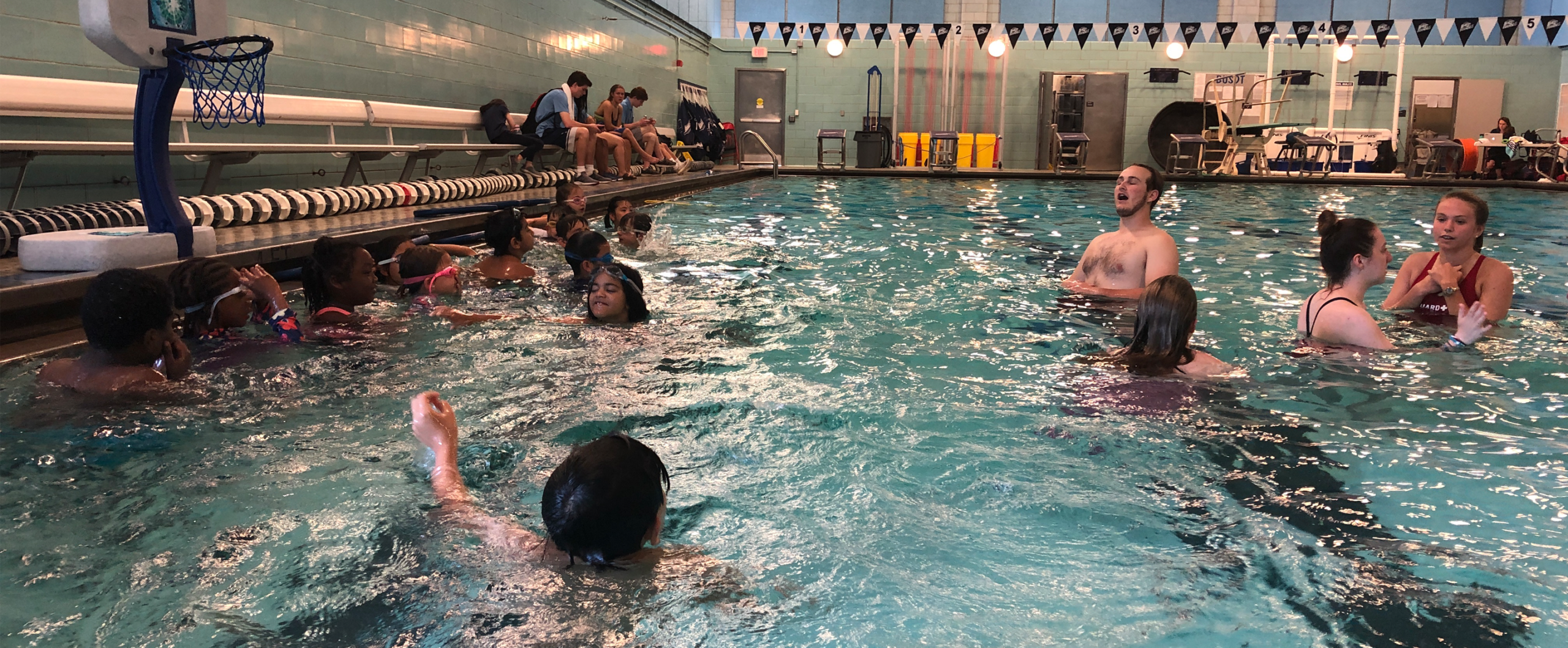 Campers play regardless of the weather, please plan accordingly.
Bathing suits are strongly recommended for all camps. Classic campers will swim twice a week and have access to our splash pad and water play area all other days. Specialty and Sports campers may have an option to do slip and slide and/or inflatable fun during the week. Bathing suits are brought home every day and a dry suit should be packed each morning for each camper.
Water bottles: Bring your own water bottle from home to camp and use our hydration station to refill, reuse, and reduce our impact on the environment. Please be sure to label your water bottle with your camper's name.
Appropriate clothing & shoes: Remember our campers are active throughout the day and clothing should be able to accommodate running, jumping, and playing for all grade levels.
Swim caps: Only required at the Double Tree Pool for 1st and 2nd graders with hair longer than 6inches. We will provide swim caps for any campers that have a need, but if you would like to bring your own, you are welcome to do so.
Goggles: Not required but we find that our campers at the Brandeis Pool do enjoy them in grades 3-4 especially. While BBN does not provide goggles, your camper is welcome to bring their own from home. Please label.
Towels: We provide towels here at camp so no need to bring your own!
Backpacks: We highly encourage campers to bring a backpack to camp every day.
We provide snacks, water, and lunch so no need to pack any food or water. See more information about food on our Important Information Page.
Please see your specific camp details page to see what items we recommend for each type of camp.