Summer camp is an experience like no other! Kids at both day and overnight summer camps are able to engage in activities they may not have been introduced to at home. From learning sports and making lifelong friendships, summer camp provides children with an immense amount of opportunities for self growth. Let's explore some other ways summer camp aids in personal development.
Campers Become More Resilient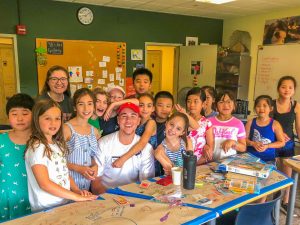 From overcoming a fear of heights or learning to swim for the first time, campers are able to develop a range of coping mechanisms to help bolster their confidence. Complex challenges like learning to make new friends, learning how to ask for help and understanding time management will also arise at camp but over time kids learn how to deal with these situations. Personal resiliency by campers allows them to develop more meaningful relationships later on in their lives.
Children Understand Teamwork
Many activities and sports at camp include working toward a common goal as a team. Kids begin to feel a sense of belonging and acceptance as they work with other campers on group projects. They'll have an understanding of their strengths and where that fits into the teamwork as well as how to give and take directions.
Cutting Down Screen Time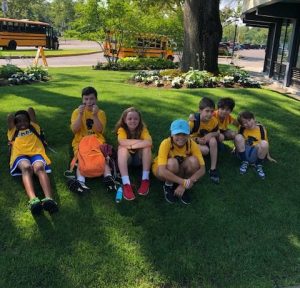 Many summer camps are all about unplugging from technology and as a result, kids are able to soak in their surroundings and disconnect from social media. Along with this, children can have conversations without being distracted by the internet. When kids are finished with camp, they'll have more engaging relationships and spend more time outside which can improve their overall mood.
Join Us at BB&N Next Summer
We provide children with an incredible summer day camp experience in Cambridge, MA! Kids can choose from an abundance of activities ranging from chess, co-ed basketball, coding, co-ed soccer, rowing, flag football, speech and debate, and so much more. 
Our dedicated summer camp staff has been with us for years and have had a significant amount of training in child care and safety. We work diligently to provide campers with a memorable camp experience where kids can learn new skills, meet new friends and discover their strengths.